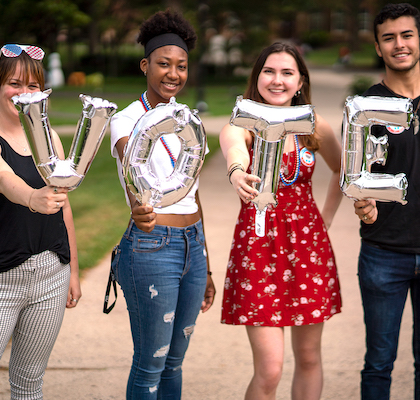 How you can make a difference working with Student PIRGs
Given the challenges facing our future–from climate change and the biodiversity crisis to toxic threats and the erosion of civic life–now more than ever young people need to lead. We believe the best place to make the change we need, and the leaders we need, is on college campuses. To tackle problems like these students are going to need more than what is being taught in classrooms. They are going to need to be organized, have the skills to be effective, and have a strategic plan to get things done.
The Student PIRGs have been working for over 50 years to help students make real change, right now. Our staff provide the training, professional support and resources students need to be effective, and to amplify the power of student activism. We're hiring organizers to work on over 100 college campuses to help students get organized, mobilized, and energized and start building a greener, healthier future for all of us.
---
Helping students make a difference right now
Right now, PIRG students are working to: convince at least 50 colleges to meet their energy needs with 100% renewable sources; save the bees that pollinate our foods by banning the sale of bee-killing pesticides; and move us closer to zero waste by working to ban single-use foam take-out containers, plastic grocery bags and other plastic junk we can all live without.
---
Building a brighter future
We all want to live meaningful lives and have a future that's greener and healthier. By recruiting, training and working alongside student activists on campaigns that get results, you can help build that future today.