Our democracy works best when we all participate and everyone weighs in on who gets elected.
We believe that the full participation of young people in the political process is essential to a truly representative, vibrant democracy.
Together young people have the power to elect the next generation of leaders who will fight for our shared vision of the future, but only if we vote.
The Student PIRGs New Voters Project works on campuses in over two dozen states including AZ, FL, GA, IL, MI, NC, NJ, NM, and WI to activate the largest voting block in the country. Whether our program is remote or in person, we work to make sure every student has the opportunity to have their voice heard in our elections.
Together we can have an impact on our future, on our state, and the country.
New Voters Project States:
Organizing Students for Nearly 40 Years
Since 1984, the nonpartisan Student PIRGs' New Voters Project has helped register more than 2 million young people to vote, made more than 3 million personalized GOTV contacts, and helped dozens of college campuses develop civic action plans, all while training thousands of students in the citizenship, leadership, and campaigning skills necessary to run voter engagement and mobilization campaigns.
The 2020 National Study of Learning, Voting, and Engagement (NSLVE) from Tufts University showed that 66% of college students turned out to vote, higher than the general population. At the 62 campuses with a PIRG presence where we have NSLVE data, students turned out at a rate of 71%, well above the average turnout for the general population. That means that thanks in part to the New Voters Project, 274,800 more students turned out to vote.
2022 – Year of the Youth Vote
Despite record-breaking progress during the 2020 and 2018 elections, young people continue to be underrepresented in our democracy. Only 50 percent of eligible 18-29 year-olds voted, compared to 65 percent of the voting eligible population. We must do all we can to change this dynamic and ensure young people are participating in the political process.
While the national youth voter turnout rate is lower than the general population, students on college campuses, on average, turnout at the same rate as the general population!
College campuses are key to organize in order to shift the overall narrative. Research shows that when you register to vote and then remind young people to vote, they are significantly more likely to vote.

In 2022, we made over 200,000 peer-to-peer get-out-the-vote contacts, helping contribute to record-breaking youth voter turnout
Preliminary results from the Center for Information and Research on Civic Learning and Engagement (CIRCLE) estimates that the percentage of all eligible young voters, ages 18-29, who cast a ballot in 2022 will reach 27%, the second-highest national voter youth turnout rate for a midterm election in nearly 30 years!
And in the places where the nonpartisan Student PIRGs' New Voters Project organized, students made the difference.
Resources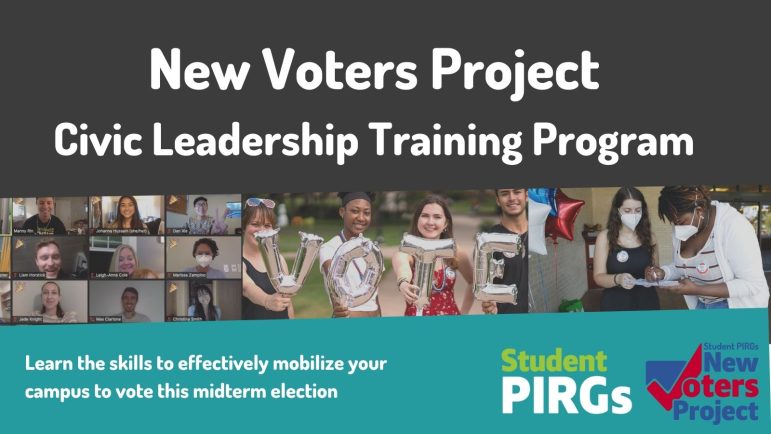 A comprehensive training program that will provide students the training they need to effectively organize their peers in the 2022 midterm election and create long lasting cultures of civic engagement in their campus communities.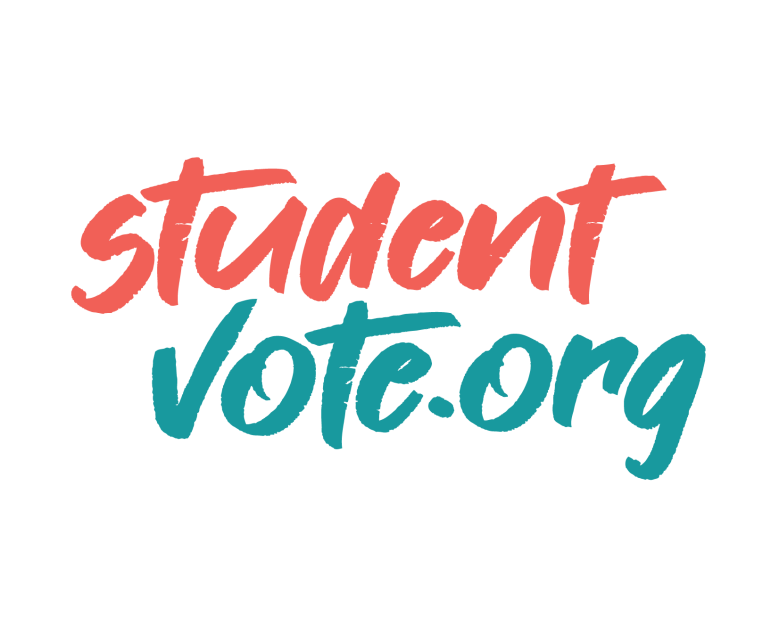 A one stop shop for student voting. Register to vote, find your polling location and more!
Run the New Voters Project on your campus with this comprehensive campaign toolkit
The Student PIRGs' New Voters Project is America's oldest and largest nonpartisan youth voter mobilization program. The Student PIRGs' New Voters Project, a 501(c)(3) organization with 4945(f) status, has run peer-to-peer young voter mobilization drives to turn out the youth vote on college campuses for more than 25 years. The New Voter's Project does not endorse, either explicitly or implicitly, a political candidate or political party for elected office. Our goal is to engage as many students as possible in each and every election cycle in order that our generation be represented in the political process, regardless of ideology or political affiliation.