Staff:
Andy MacDonald // Executive Director

Andy manages the staff who work on 37 campuses in eight states, as well as training, staff development, volunteer programs, campaign strategy and canvassing for the Student PIRGs. Andy has maintained a funding base for the student chapters, built a pipeline for students and staff to become lifelong activists, and been a part of a variety of social change campaigns. He has held numerous positions within the network, including regional director and assistant national summer canvass director for Fund for the Public Interest. Andy lives in Amherst, Mass., with his family, and enjoys all outdoor sports, especially running.
Dan Xie // Political Director

Dan directs the national political strategy and grant fundraising for the Student PIRGs. Dan has managed successful campaigns from coast to coast to cap global warming pollution, fight the high cost of higher education, and make voting more accessible for students. She has recruited and trained hundreds of students and staff on public interest campaigns and got her start as an intern with CALPIRG Students. Dan lives in St. Petersburg, Fla., where she is an avid cyclist and climber.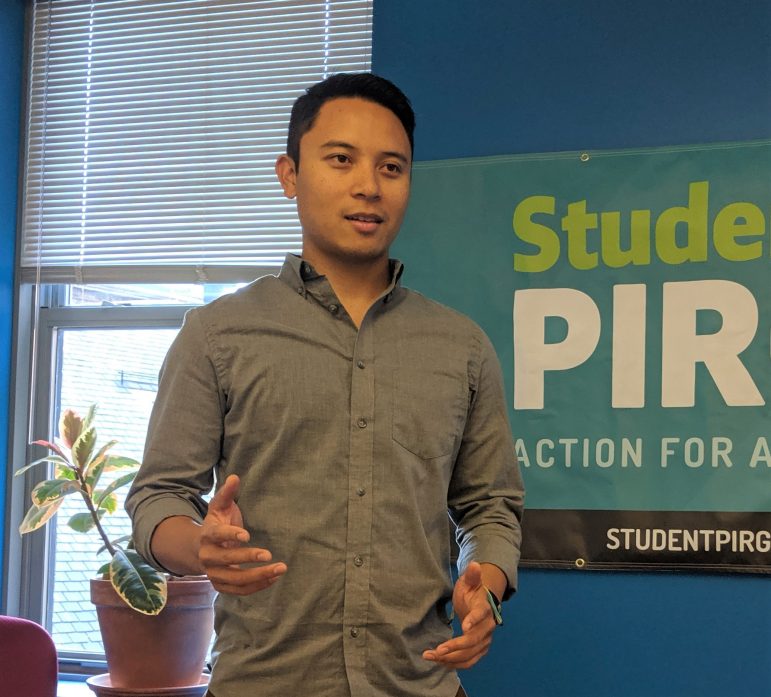 Manny Rin // New Voters Project Director

Manny directs the strategy, fundraising and field work for the New Voters Project so we can engage as many young people as possible in our democracy. Manny got his start organizing in 2009 as a student volunteer with CALPIRG and came on to full time staff after he graduated from University of California Davis. During his time with CALPIRG he recruited and trained hundreds of student activists on college campuses across the state, running projects that have registered thousands of students to vote and campaigns to protect California's air, water and environment.
Leigh-Anne Cole // Deputy Director

Leigh-Anne is Deputy Director of the Student PIRGs. She coordinated the Student PIRGs' New Voters Project from 2008 to 2012, which registered more than 300,000 people to vote and made more than 1 million "get-out-the-vote" contacts. As Director of Recruitment for The Public Interest Network, she recruited thousands of candidates to apply to join our network, hundreds of whom have found jobs or careers here, while others have gone on to pursue other public interest positions. Leigh-Anne lives in Somerville, Massachusetts, where she loves to go hiking with her dog, Aspen, and her daughter, Rosie.
Jenn Engstrom // Deputy Director

Jenn works with West Coast Student PIRG chapters on campaign strategy and implementation. While working as an organizer and organizing director in California, Jenn led a team of organizers to build support for passing Proposition 67 to ban plastic grocery bags in California, save solar energy incentives in the state, and register more than 12,000 students to vote. Jenn began her career with the Student PIRGs as an intern with CALPIRG in 2007 at UC Berkeley. Jenn is a California native and lives in Los Angeles, where she enjoys spending time at the beach and visiting the many amazing restaurants in her city.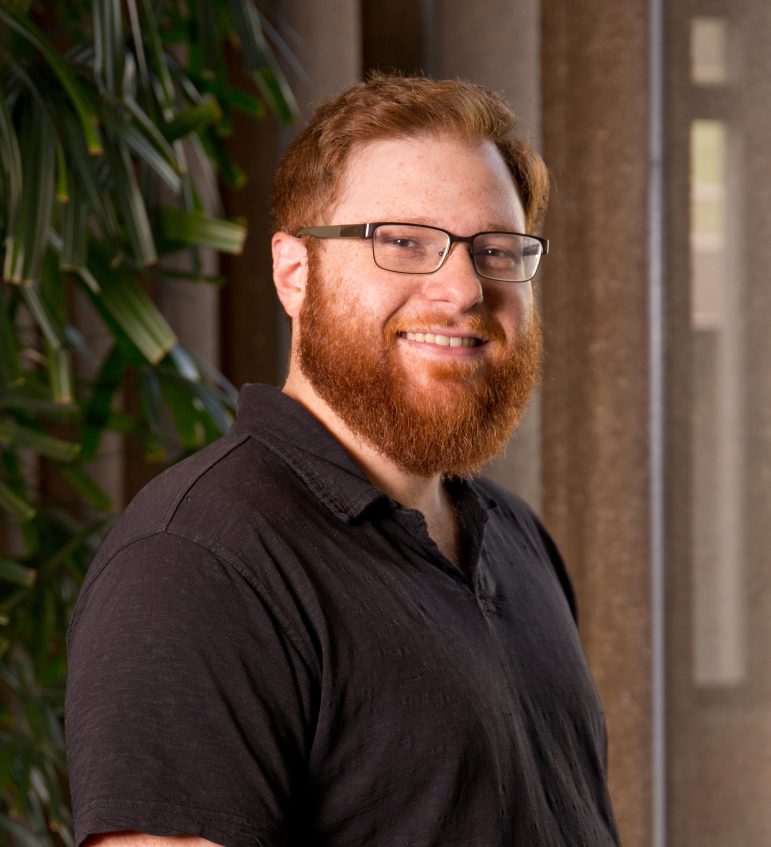 Michael Basmajian // National Administrator

Michael oversees Student PIRGs tracking systems, helps plan national trainings, and provides administrative and web support for the campus organizers and organizing directors. Michael started on staff as a MASSPIRG campus organizer, where he worked on a number of successful campaigns, from persuading major fast food chains to stop serving meat raised on routine antibiotics, to getting more affordable textbooks on college campuses in Western Massachusetts. Michael lives in Somerville, Massachusetts, where he enjoys playing guitar, going to shows and practicing heavy metal yoga
Shawna Upton //  Recruitment and Digital Director

Shawna Upton is the Recruitment and Digital Director for the Student PIRGs, where she works to identify, empower, and recruit people looking to make a difference. Shawna got her start as a MASSPIRG student volunteer at UMass Amherst where she studied Sociology. She has worked on campaigns to register over 3,000 UMass students to vote, and on campaigns to Update the Bottle Bill and promote a zero-waste future. She spent her first year on full time staff as a campus organizer at UConn Storrs, and then became the CONNPIRG Students Organizing Director before taking on her current role.

National Student Leadership:
Alex Gordon // Florida PIRG Students

Alex Gordon is a current Junior at Eckerd College, located in St. Petersburg, Florida. She is a double major in Political Science and Environmental Studies, and the Chapter Chair for FLPIRG Students at Eckerd. In 2019, Alex ran a successful Break Free From Plastic Campaign on her campus, resulting in the eventual sign on to the Pledge by Eckerd's President, making Eckerd the first campus in the country to implement this pledge. Alex is especially passionate about combating plastic pollution at the local level and community-based organizing! In her free time, you can find her reading dystopian novels or researching new zero waste swaps
Chloe McKenna // Florida PIRG Students

Chloe McKenna is a sophomore at Eckerd College in St. Petersburg, FL studying Environmental Studies and Animal Studies. She is the incoming Vice Chapter Chair and is a Co-Campaign Coordinator on the Ban Roundup Campaign. Chloe is passionate about protecting our planet and keeping our oceans healthy for future generations. She enjoys spending time traveling, scuba diving, and of course working to get people registered to vote!
Nicolas Riani // CALPIRG Students

Nic is a 4th year Public Affairs Major at UCLA and the CALPIRG Students State Board Chair, as well as a member at large for the UCLA chapter. He got involved his freshman year working to secure commitments from California and the University of California for 100% clean electricity. Since then, he has helped win campaigns to make UCLA a certified bee-friendly campus and help 1,300 UCLA students register to vote. He also works with reporters and coalition partners as a spokesperson for our New Voters Project.
Oriana Holmes-Price // NJPIRG Students Board Member

Oriana is a student at Rutgers University-Camden in New Jersey, where she's majoring in Political Science with a Legal Studies minor. She started off with NJPIRG Students as a volunteer on the New Voters Project to ensure her peers would know when, where, and how to vote for the 2018 Midterms. From there, she's grown into being the Higher Education Affordability Campaign Coordinator where she's been able to see her campaign and the chapter flourish with an array of new student volunteers from every background who care about social and environmental issues just as much as she does.
Sithara Menon // CALPIRG Students

Sithara is a 3rd year Biology major at UCLA, and the chair of the UCLA chapter. She got started her freshman year working to secure commitments from the state of California and the UC system for 100% clean electricity. Since then, she worked to turn out the youth vote (increasing UCLA's turnout by almost 500%) and ran the Zero Hunger campaign to end food insecurity on campus. As Board Vice Chair, Sithara works to build the relationships with key decision makers both on and off campus. Sithara is the National Liaison for the 100% Renewable Energy Campaign for the Student PIRGs