Staff:
Andy MacDonald // Executive Director

Andy manages our staff who work on 38 campuses in nine states, as well as training, staff development, volunteer programs, campaign strategy and canvassing. Andy has maintained a funding base for the student chapters, built a pipeline for students and staff to become lifelong activists, and been a part of a variety of social change campaigns. He has held numerous positions within the network, including regional director and assistant national summer canvass director for Fund for the Public Interest. Andy lives in Amherst, Massachusetts, with his family, and enjoys all outdoor sports, especially running.
Leigh-Anne Cole // Deputy Director

Leigh-Anne manages staff and students to expand the Student PIRGs' political reach by launching new chapter programs across the country. She coordinated the Student PIRGs' New Voters Project from 2008 to 2012, which registered more than 300,000 people to vote and made more than 1 million "get-out- the-vote" contacts. In her role as Director of Recruitment for The Public Interest Network, she recruited thousands of candidates to apply to join our network, hundreds of whom have found jobs or careers here, while others have gone on to pursue other public interest positions. Leigh-Anne lives in Milton, Massachusetts, where she loves to go hiking with her dog, Aspen, and her daughter, Rosie.
Dan Xie // Political Director

Dan began her career in college as a student leader with CALPIRG, where she helped to bring high-speed rail to California. In her current role she directs the national political strategy for the Student PIRGs. She advises staff and students on strategic campaign plans and amplifies our work with coalition partners and at conferences. Dan has managed successful campaigns to cap global warming pollution, fight the high cost of higher education, and make voting more accessible for students. Dan lives in St. Petersburg, Florida, where she is an avid cyclist and climber.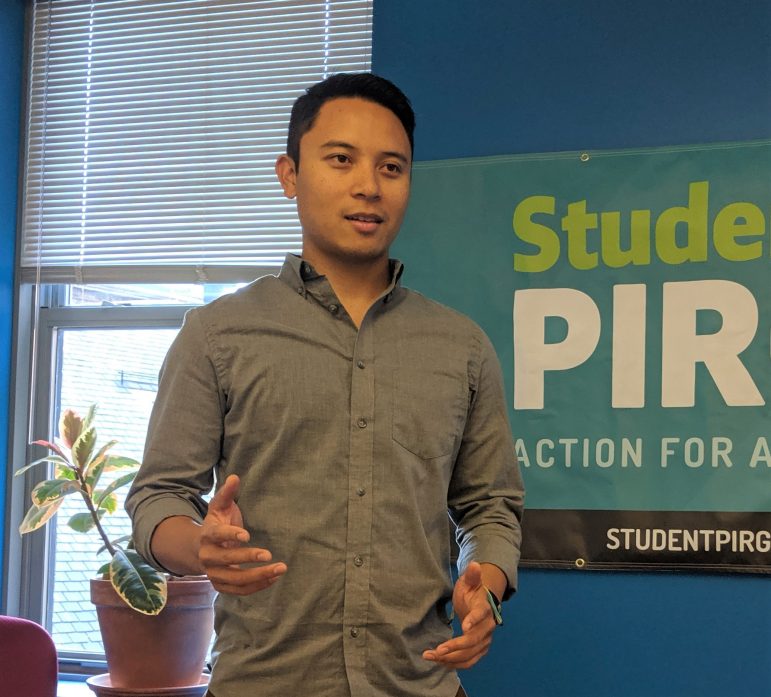 Manny Rin // New Voters Project Director

Manny began his career in college as a student leader with CALPIRG. Now he works with staff and students to make sure the largest voting block in the country is activated and empowered. Previously the executive director of Change Corps, Manny has extensive experience leading campaigns, including working with MoveOn.org Political Action to get out the vote in swing states in 2014, and with Everytown for Gun Safety to pass gun safety legislation in Oregon. Manny lives in Denver, where he enjoys running, playing pool and trivia with friends.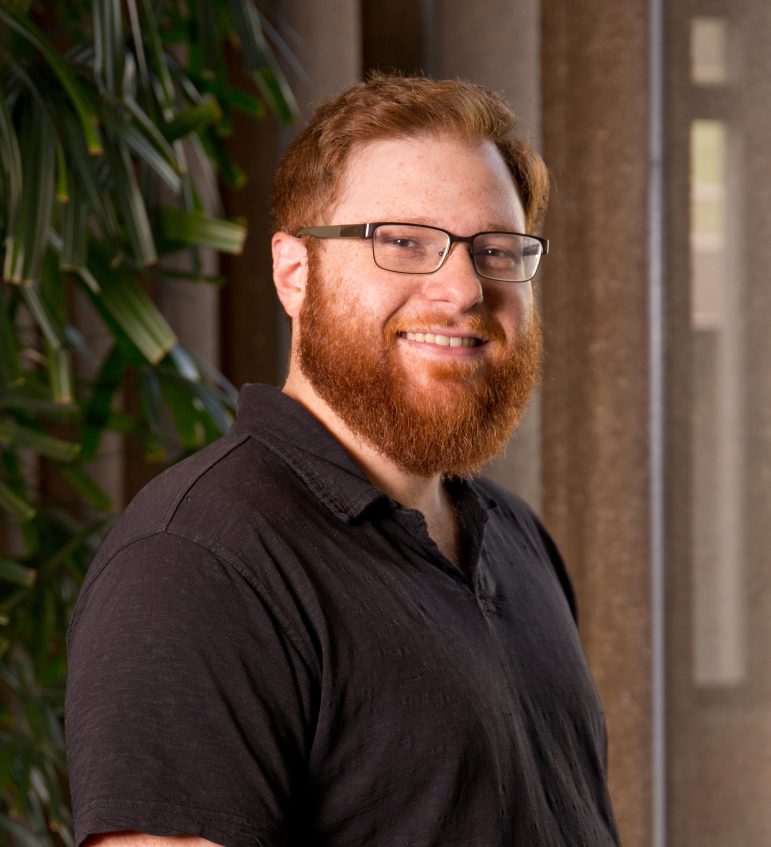 Michael Basmajian // National Administrator

As the national administrator for the Student PIRGs, Michael oversees the team's tracking systems, plans national trainings, and provides administrative and web support for Student PIRGs staff across the country. Michael has worked on a number of successful campaigns including helping to persuade major fast food chains, including McDonald's and Subway, to protect public health and stop serving meat raised on the routine use of medically important antibiotics. Michael lives in Somerville, Massachusetts, where he enjoys playing guitar, going to shows and practicing heavy metal yoga.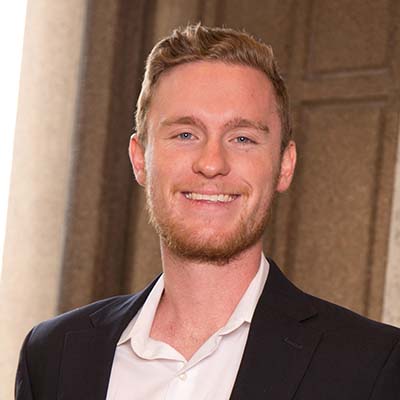 Liam Horstick //  Recruitment and Digital Director

As recruitment director for the Student PIRGs, Liam works to identify, recruit and empower people looking to make a difference. Before taking his current role, Liam was a campus organizer with CALPRG Students for four years, where he worked to train student leaders to run and win strategic campaigns. Liam has worked on successful campaigns in California to help students register to vote and turn out to the polls, commit the state and the UC system to 100 percent clean electricity, and pass and defend California's plastic bag ban. Liam was born and raised in California, where he enjoys spending time at the beach or in the ocean, seeing live music and cheering on the Los Angeles Lakers.
National Student Leadership:
Alex Gordon // Florida PIRG Students

Alex Gordon is a current Junior at Eckerd College, located in St. Petersburg, Florida. She is a double major in Political Science and Environmental Studies, and the Chapter Chair for FLPIRG Students at Eckerd. In 2019, Alex ran a successful Break Free From Plastic Campaign on her campus, resulting in the eventual sign on to the Pledge by Eckerd's President, making Eckerd the first campus in the country to implement this pledge. Alex is especially passionate about combating plastic pollution at the local level and community-based organizing! In her free time, you can find her reading dystopian novels or researching new zero waste swaps.
Bita Mosallai // Arizona PIRG Campus Action

Bita Mosallai is a current junior at the University of Arizona studying Family Studies & Human Development and Government & Public Policy. She got her start with the Student PIRGs on the New Voters Project in 2020 where she was able to get over 2,000 people in the state of Arizona registered to vote with the help of other students. She is the incoming president of the UA PIRG Campus Action club she created on her campus, where she hopes to lead productive campaigns centered around reducing food insecurity and plastic pollution. Bita enjoys reading, catching up on the news, and making new friends!
Chloe McKenna // Florida PIRG Students

Chloe McKenna is a sophomore at Eckerd College in St. Petersburg, FL studying Environmental Studies and Animal Studies. She is the incoming Vice Chapter Chair and is a Co-Campaign Coordinator on the Ban Roundup Campaign. Chloe is passionate about protecting our planet and keeping our oceans healthy for future generations. She enjoys spending time traveling, scuba diving, and of course working to get people registered to vote!
Sydney Porter // WASHPIRG Students

Sydney is a Junior at the University of Washington, studying Environmental Studies. Sydney has also helped coordinate our campaign for 100% renewable energy at the University of Washington and recently developed a new campaign to address the high cost of prescription drugs.