The COVID-19 pandemic poses an unprecedented challenge for our country, threatening our health, well-being and democracy. Now more than ever, we need to work together to ensure that our government has a coordinated, strategic response to safeguard the public's health, protect consumers from emerging dangers and ensure people can still participate fully in our democracy. At the same time, we know that climate change, the upcoming 2020 election, and the high cost textbooks will all still be here once this all passes.
The Student PIRGs' student leaders and professional staff across the country have shifted our campaign approach to advocate for solutions to the public health crisis and help those impacted by COVID19, while still doing the important work of protecting the environment, mitigating hunger, and promoting civic engagement.

We know we are entering uncharted waters as our communities transition to remote classes and take measures to mitigate the spread of the virus. But we also know our generation has the energy and innovation to keep up the work for a better world.
We may be inside, but we're #InsideTogether.
Learn more and take action:
Reflecting on the last year of the pandemic
A year ago, the Student PIRGs team launched four new campaigns to contend with the emerging reality of the novel coronavirus. Here's a look back on some of the highlights of our work.
Staying Safe during Spring Break
Spring is here! As the weather gets warmer, many of us may think back to a year when everything was normal and we could travel and have fun with our friends and family. Although this year is different, we can still enjoy our spring break while still remaining safe and protecting the health of those around us.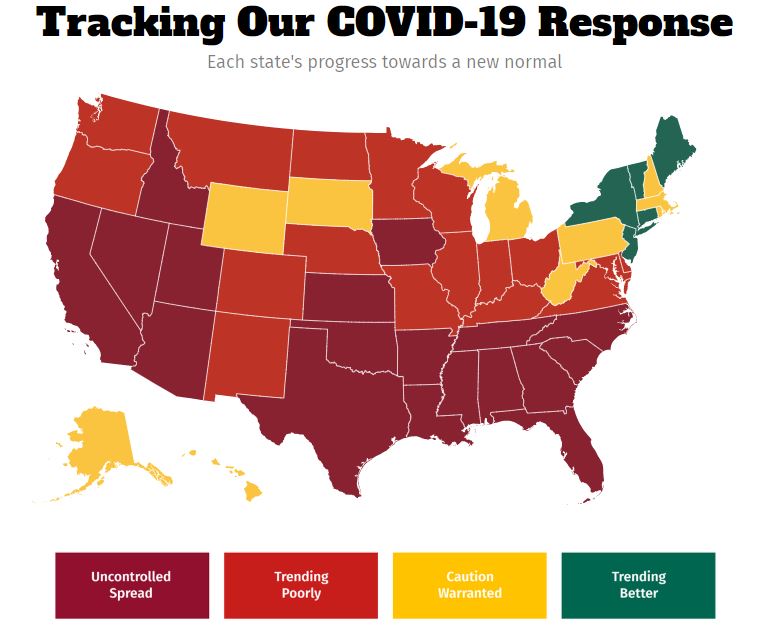 Shut down, start over, do it right.
Few people living today remember what it was like to live through a world war, but that's what we're in, and we're going to have to sacrifice if we want to save ourselves and each other. Just as the greatest generation did, we need to step up to what history has delivered.
Health professionals call for federal coordinator on medical supplies and comprehensive testing
Centralized, federal leadership is necessary for the efficient purchase and distribution of medical equipment, including personal protective equipment, ventilators, and testing resources. The Student PIRGs and our partners have organized hundreds of health professionals to call for action.
Double our ventilators supply now!
Experts are predicting a critical shortage of ventilators to deal with the projected number of COVID-19 patients, while still being able to meet the needs of all of the other patients who need ventilators to stay alive. It's time to use federal emergency powers to ramp up ventilator supply so that we can double the available number in the next four weeks
Release ventilator repair information
As the demand for ventilators and equipment used to diagnose and treat COVID-19 rises, we need to make sure equipment is working. We are calling on manufacturers to make all their repair information and service keys available immediately, and we're supporting iFixit's project to catalog repair information.
Emergency election procedures
No one should have to choose between getting sick and participating in our democracy. To ensure that every eligible voter can safely cast their ballot amidst the COVID-19 pandemic, The Student PIRGs are calling on states to adopt emergency universal absentee voting.
Freeze student loan repayment
Congress needs to relieve the financial pressures of social distancing so that people don't need to choose between their family's health and paying the bills. Cancelling student loan payments for the duration of the COVID-19 pandemic will allow Americans to keep food on the table and stay safe.

UPDATE: Private lenders have announced they'll suspend student loan payments. READ MORE HERE.
Expand COVID-19 testing
We're calling on the new head of the coronavirus testing response to immediately adopt a plan to make sure that everyone who needs a test gets a test.
Meeting Student Basic Needs
The COVID-19 pandemic has disrupted campuses nationwide. Here are a few of the ways that institutions are stepping up to meet students' basic needs in this moment of uncertainty.
Pledge to Stay Home
To protect vulnerable populations: our grandparents, professors, neighbors, and community members; to care for our community together; to flatten the curve and practice good social distancing; we're pledging to stay home.