Here is a quick update on some of the work Arizona PIRG at UA accomplished this semester!
1. We aided the UA4Food initiative by spreading the word and passing out donation bags throughout Tucson that we picked up filled with donations later this month!
2. We met with ASUA President, Noah Vega, to build support for our Institutionalize Basic Needs Services campaign. Our students developed this campaign after meeting with Basic Needs Services. Our goal is to get permanent and sufficient funding for Campus Closet, Campus Pantry, and Fostering Success, and a permanent on-campus space for Fostering Success.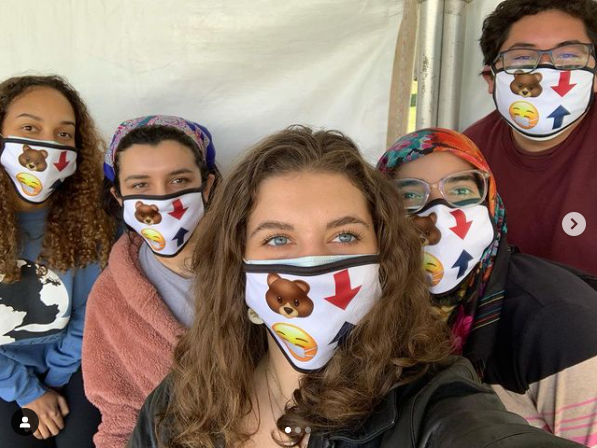 3. Suvi, our Break Free From Plastic coordinator, spoke at a Students for Sustainability meeting to kick off our plastics campaign! She gathered petition signatures throughout the semester and during Youth Earth Week.
4. We passed out over 800 custom masks at PCC and UA campuses to encourage Pima County students to get vaccinated!
We're so excited about all the things we were able to accomplish this semester and are looking forward to hitting the ground running next year! Want to learn more about getting involved? Fill out this interest form.
Our campaigns next semester:
Hunger & Homelessness

Break Free From Plastic

New Voters Project

Bita Mosallai
UA PIRG President